Committed to making conveyancing easier
for estate agents, solicitors, mortgage advisors and you
Clients, Estate Agents, Solicitors, Mortgage Advisers and We agree, when it comes to property, MORE access and MORE control is needed. No one wants to chase call after call anymore, we want information NOW!
Our skilled panel of solicitors use our easy online tracking tools to connect everyone giving buyer, seller, estate agent and mortgage adviser real time updates (no matter how big or small). Our 24 hour login facility makes progress checking simple and at your finger tips. With a suite of services including conveyancing, buyer protect and Solicitor Ready we can get you moving faster.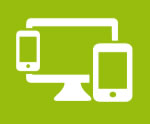 We give more control by providing online systems and practical support that makes the buying, selling or remortgaging process easier and more accessible, providing 24/7 control of your entire conveyancing process online real time email updates that you can pick up on the go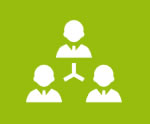 Convey with Me's unique connectivity helps drive down cost by communicating your full case activity as it happens, giving you MORE control. Everyone stays connected Buyer, Seller, Estate Agent Solicitor and Mortgage Provider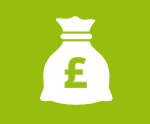 Our ability to reduce cost and give you more access to the process of buying or selling your home is at the core of our track record of success. With no sale, no fee conveyancing by experienced, hand picked Solicitors we move your sale and purchase quickly
We have made conveyancing more accessible, more controlled and more time saving and that is why everyone should Convey with Me!
What do our customers say?
"We were more than satisfied with our dealings with your organisation, we were kept informed at every stage. We found our conveyancer most professional and reassuring throughout the quite stressful purchase"
Mr Ken Johnson
"Really good to be kept informed of all steps made in the progress of my sale, and I liked seeing it broken down so that I knew what needed to be done to complete. Excellent service!"
Miss Clare Howells