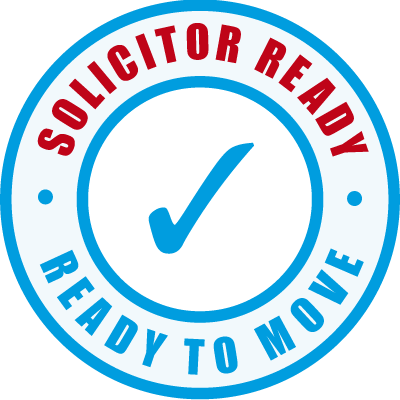 With Legals Wrapped Up You're Ready To Sell
Solicitor Ready works by putting your sale in motion before a buyer is found.
Getting your property Solicitor Ready makes it more desirable to buyers and speeds up the selling process by an average of 14-16 days. Solicitor Ready is a service offered in conjunction with our locally recommended panel of solicitors as part of the conveyancing for the sale of your property.
What Solicitor Ready does for you…

Speeds up your sales process by an average of 14-16 days

Demonstrates that you are a motivated seller

Contracts out 48 hours after you accept an offer

Puts your property one step ahead
A Fresh Approach to conveyancing
Here's how the conventional conveyancing process compares with Solicitor Ready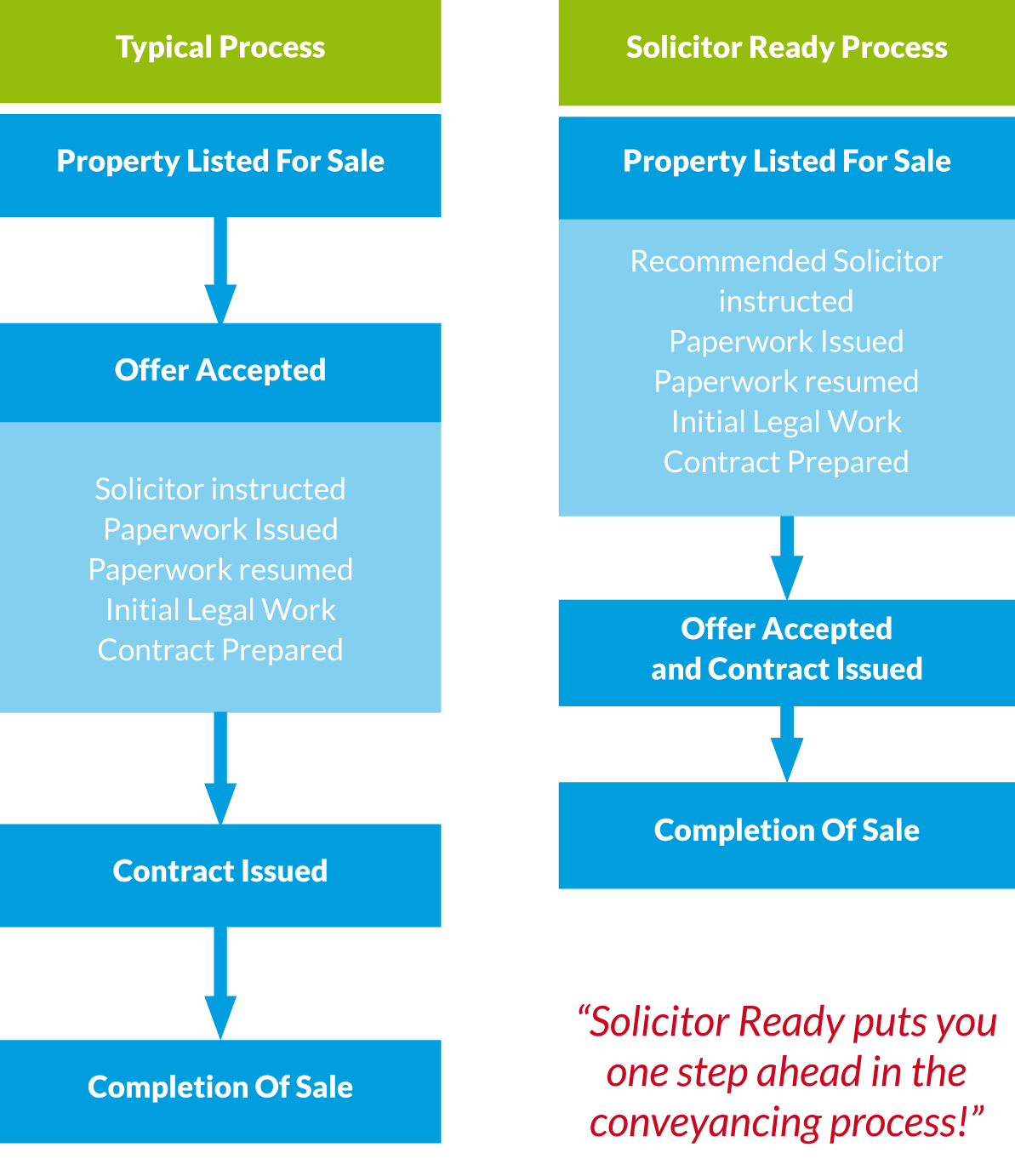 Simply complete the initial paperwork from our highly rated local solicitor who will then carry out the initial legal work in preparation to issue a contract within 48 hours from an offer you've accepted from a buyer! Not only does this save time but it allows advertising on your property to include our unique Solicitor Ready badge, appealing strongly to potential buyers.
Conveyancing is the legal transfer of property from one person to another. A solicitor is usually instructed to carry out conveyancing for buying and selling property in the UK. Solicitor Ready puts you one step ahead in this process as a seller.
Choosing a reputable solicitor often makes all the difference to the time and process of the sale of your property. We have negotiated special terms, with local firms, to help your sale go through quicker
Your dedicated conveyancing specialist will prepare your file for a deposit of £50 plus VAT* which will be deducted from your initial quote. Please request a quote for full details, Solicitor Ready can be instructed within minutes.
*Should your property not sell within 6 months from solicitor instruction, the £50 deposit becomes non-refundable. Your solicitor will provide full terms and conditions.
What do our customers say?
"We were more than satisfied with our dealings with your organisation, we were kept informed at every stage. We found our conveyancer most professional and reassuring throughout the quite stressful purchase"
Mr Ken Johnson
"Really good to be kept informed of all steps made in the progress of my sale, and I liked seeing it broken down so that I knew what needed to be done to complete. Excellent service!"
Miss Clare Howells